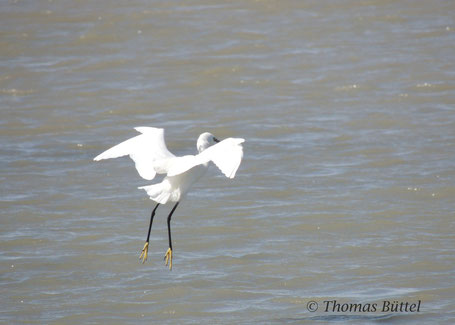 As you can see I´m back. Having enjoyed a wonderful week in the Provence now everyday life starts again. Below you´ll find a collection of my best pictures of the birds and landscapes. France is a very good destination for a birdwatcher, but sadly I could only spend a few hours with birdwatching.

So here are the highlights: The first interesting birds could be spotted along the river "Gard", which I explored by kajaking. Therefore the birds were coming quite near, though I can´t show you pictures from there, since I hadn´t dared to take my camera with me on the river. Quite common were Kingfishers and Little Egrets. From the riverine vegetation here and there also a singing Cetti´s Warbler could be heard.

Two days afterwards a few hours were spent with hiking a few kilometers northeast of Avignon. The birdlife there was not as showy as on the "Gard", but nevertheless I was pleased, since I was able to heard my very first Sardinian Warblers.

Finally on the last day in France I visited the Camargue, which is quite famous for hosting the biggest colony of Greater Flamingos in Europe. Fortunately some individuals of this highly regarded species were visible from the bus. Apart from that Little and Cattle Egrets seem to be almost a fixture in this region. Walking a bit along the shore of a lagoon I detected furthermore resting Pied Flycatchers, Common Redstarts and Willow Warblers. Taking afterwards a closer look on the birdlife of the near Mediterranean Sea I spotted also a Turnstone sitting on a pier.

Altogether I had a nice time in the Provence and could observe quite a lot of birds, even when I wasn´t particularly looking for them.