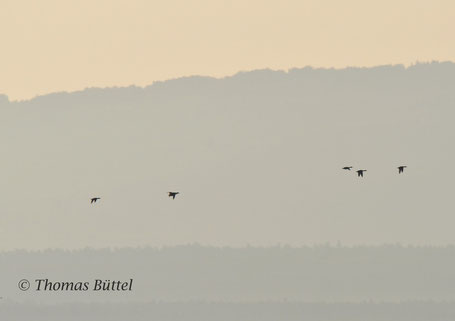 Even though I only had 2 1/2 hours, the migration count today was more successful than ever before. I could record at least 1236 individuals, which is a good number for such a small period.

Especially well represented were Chaffinches, Siskins and Woodpigeons. It was absolutely amazing to see birds passing through at any time, sometimes even more than I could count.  New for this season were Brambling and Redwing, not unusual though for the season.

The highlights of the day were on the one side the probably last Tree Pipit of the year 2015, which came across with a couple of Chaffinches, and on the other side five Pintails, a species seldom seen at a migration count so far in the inland.

After all this day was truly worth to be called golden October. Let´s hope that the now following days will be equal to this one.