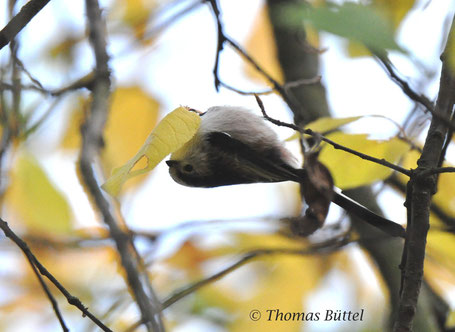 Already when I was going to Bamberg this morning, I detected a flock of Long-tailed Tits feeding in the bushes. Since I had some time in the evening, I wanted to get some of them in front of my lens.

Unfortunately I started my walk to my usual site too late and so the light was much too poor for good pictures. Even under normal circumstances their restless behaviour makes it quite difficult to photograph Long-tailed Tits properly. Below you can see my results.

Perhaps I´ll have another chance for taking "good" pictures in the next days.