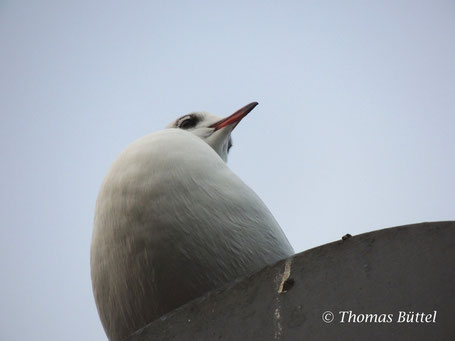 Since it was quite sunny today, I decided to go birding for a few hours. In the morning I walked a bit in the downtown of Bamberg, which holds at the moment notable gatherings of Black-headed Gulls and Rooks. Among the gulls also a Moorhen could be seen. Unfortunately the light was still low and so my pictures are blurry.
Nevertheless a few hours later the light was good enough for taking some pictures. As usually I went to my normal site near Bischberg. While it seemed to be a bit disappointing at first, I was later able to localise a big flock of Yellowhammers and Finches near the forest. It really was very exciting to scann through the flock looking for something unusual, however without success.
At the edge of the small wood I could finally spot numerous tits and also an Eurasian Treecreeper, which you can see below. However, without the call I wouldn´t have been able to identify it, especially because it was moving very quickly.
All in all it was a very interesting afternoon, although there was nothing special.