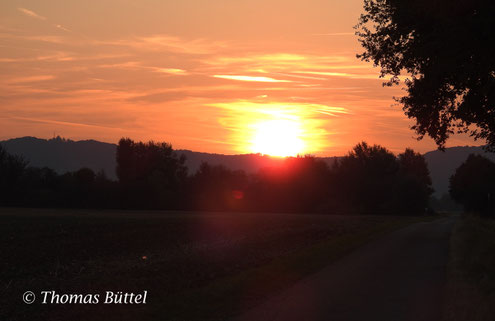 It's mid September and bird migration is in full swing. What else could a birder wish more? This motivation leaded me almost every morning to a birding walk in the hope of finding the one rare bird amongst the masses of resting migrants. Nevertheless, this sadly turned out to be just wishful thinking.
First, the number of resting waders quickly decreased, although some lakes close by offered excellent mudbanks. In the most cases there was just a single individual of one of the more common species.
Second - and even more annoying - I missed a very rare Barred Warbler, which was seen just 20 km from my home. I spent a frustrating afternoon searching the inconspicious bird, however without success.
Yet it would be unfair just to talk about the things I haven't seen, because the Tuesday (13th Sept) was a real exception in this regard. In the morning I had been busy in the district of Eichstätt, but on the way back I managed a stop at the Altmühlsee, which is without doubt one of the best birdwatching sites in Franconia. Despite of the fact that it was a rather "silent" day with relatively few waders, it was a real compensation for all the "slow" birding-days before: Dozens of Lapwings and Curlews, two hardly identifiable Temminck's Stints and as a highlight a Bar-tailed Godwit. Altogether I nearly spent two hours on the big observation tower scanning the waders again and again, a real delight! Birding in its purest form.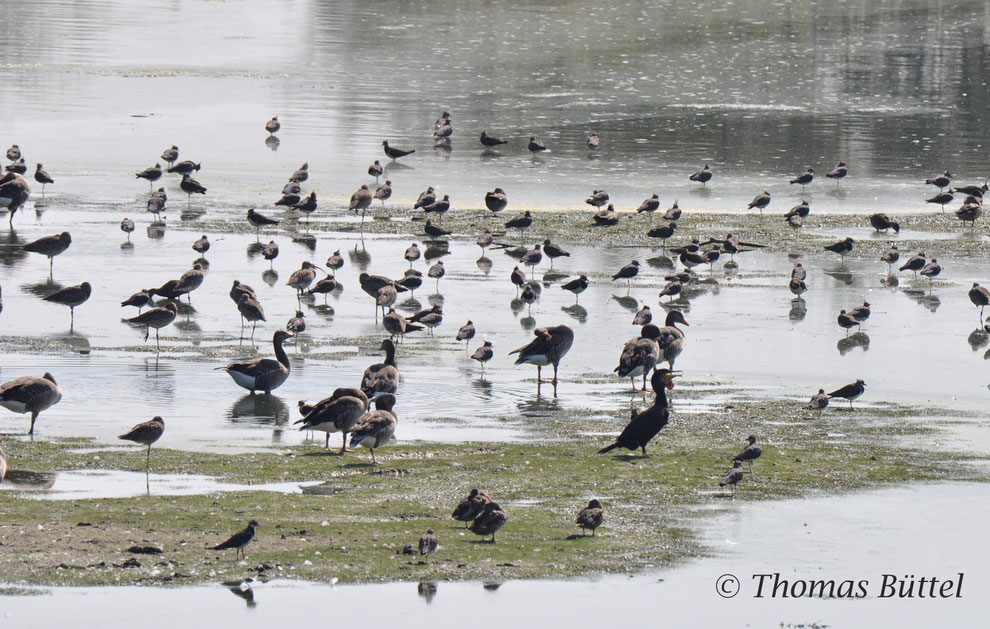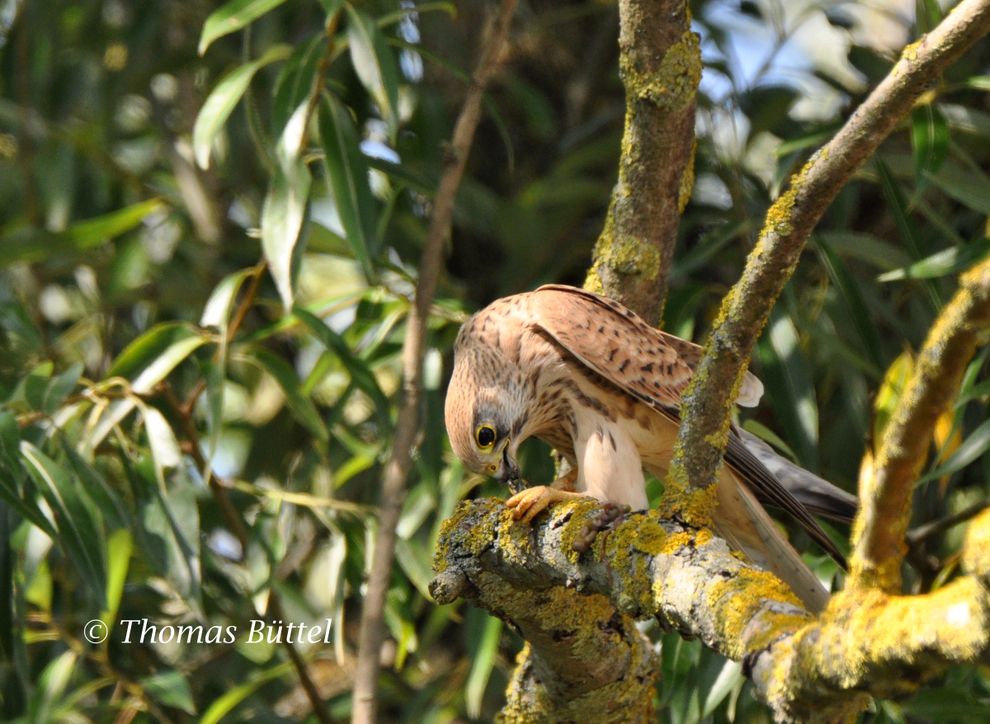 Unfortunately, the week afterwards wasn't nice for me either. This time the birds weren't the probIem, but I just didn't have any time for birding. Whenever I checked the latest birding news on ornitho.de, some very good species had been observed near by. From my favourite site for example, the Großer Wörth - where I had searched waders without any success the week before, a total of 17 (!) Dunlins was reported, no doubt a record for the region. Hopefully, I can return soon to my regular birding walks.