As according to the weather forecast storms are approaching in the next days, I used these two last nice days with intensive birding. Yesterday I paid the Ortolan Buntings at Grettstadt a visit, which has become kind of a tradition over the last three years. Unfortunately, it was a bit windy and so the buntings were just reluctantly singing. In the end it must have been roughly as many as last year, but due to the suboptimal conditions I can't be absolutely sure. Last year wasn't actually a particularly good year for the Ortolan Buntings in Franconia, so let's hope that this breeding season will be better.
Welcome extras here were my first Quail and Wryneck of the year, though only heard.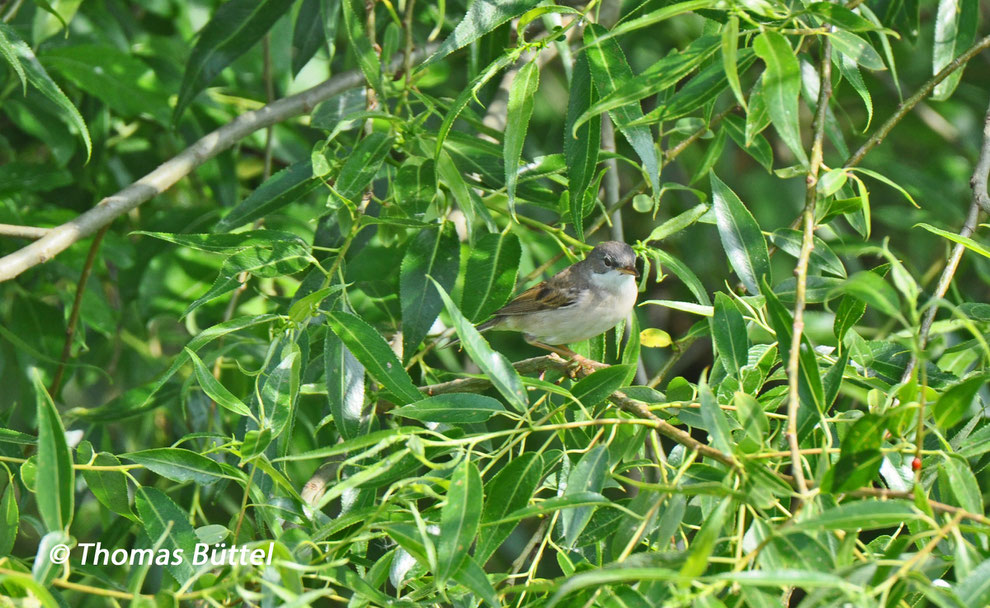 Today I started with the Unterbrunner Mainschleife in the Upper Main valley. Birding began here already at the car park when I spotted two Turtle Doves, before I even got out of the car. Immediately afterwards a Golden Oriole sounded out of the nearby wood, year tick number 2. 
While the start was really great, the situation on the lake didn't look so good at first, because there were virtually just a couple of Canada Geese and Mallards. However this changed also rather quickly, when a small white egret appeared on the opposite shore. A brief glance through the binoculars confirmed my first assumption, a Little Egret. Though this species is increasing in Germany, it's yet a scarce sight.  Normally this would have been reason enough to be pleased with the day, but the site kept on delivering, as no five minutes later a Grasshopper Warbler set in with its song. 
After a while I went to the second hide on the western shore of the lake. Here masses of Common Whitethroats were singing, accompanied by Nightingales, a Marsh Warbler and a Bluethroat. A closer examination of the bushes produced furthermore a pair of Red-backed Shrikes and a Wryneck.  Unfortunately I had strong backlight, so it was very difficult to make pictures on this place.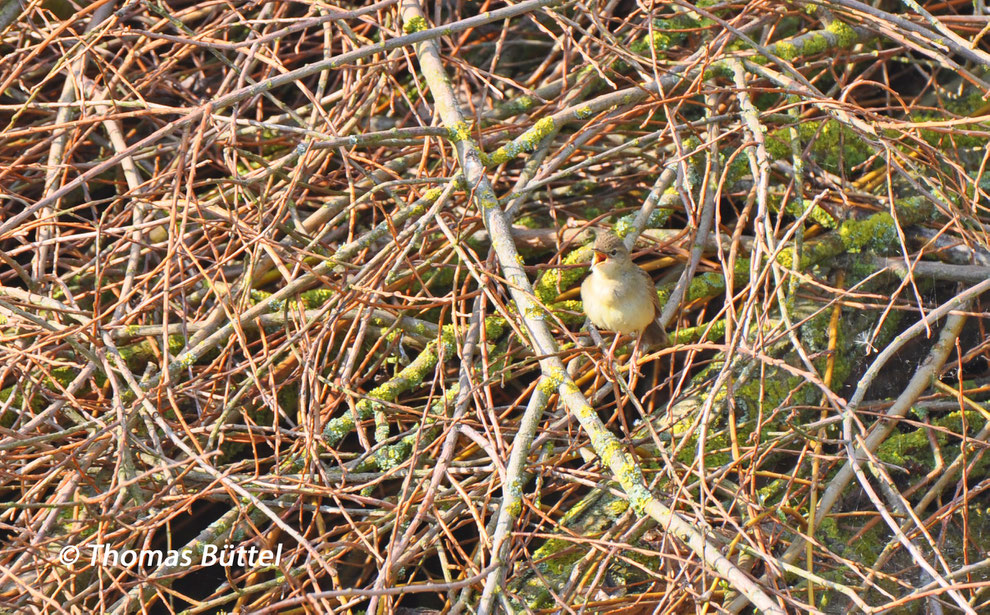 Instead of driving straight back home I decided to make a detour to a small lake near Breitengüßbach. This should turn out to be a wise choice, because alongside with four Little-Ringed Plovers and a Lapwing I spotted a Little Tern resting on a sandbank! For all people living close to the sea this might sound not so spectacular, but in Southern Germany this is a true rarity with just a handful records each year. After enjoying this gorgeous bird for a few minutes through the scope I made some record shots and left the site. What a great end of a superb birding day!