After the rather unspectacular July the first days of August were ornithologically astonishingly productive. In this period I've often visited the "Großer Wörth" area, as it turned out that for some reason it's currently the best place for observing waders here. However on my last walks I've only seen common species like Lapwing, Common Sandpiper and Little Ringed Plover. Nevertheless this isn't so strange for the season, since migration is just about to roll on. Hopefully the situation improves in the next weeks.
In fact it has been much more interesting to scan the bushes for passerines. With a bit of patience I managed to find a juvenile Bluethroat, five Penduline Tits (at least two juveniles) and three Red-backed Shrikes (minimum one juvenile). Therefore all three species must have bred somewhere in the area, which is fantastic, especially because Penduline Tits have become alarmingly rare.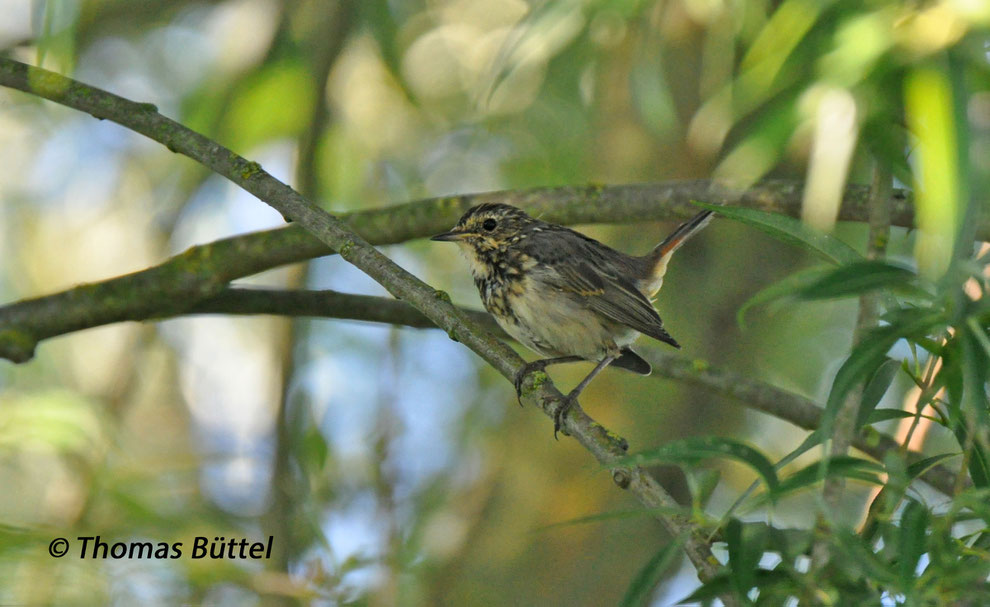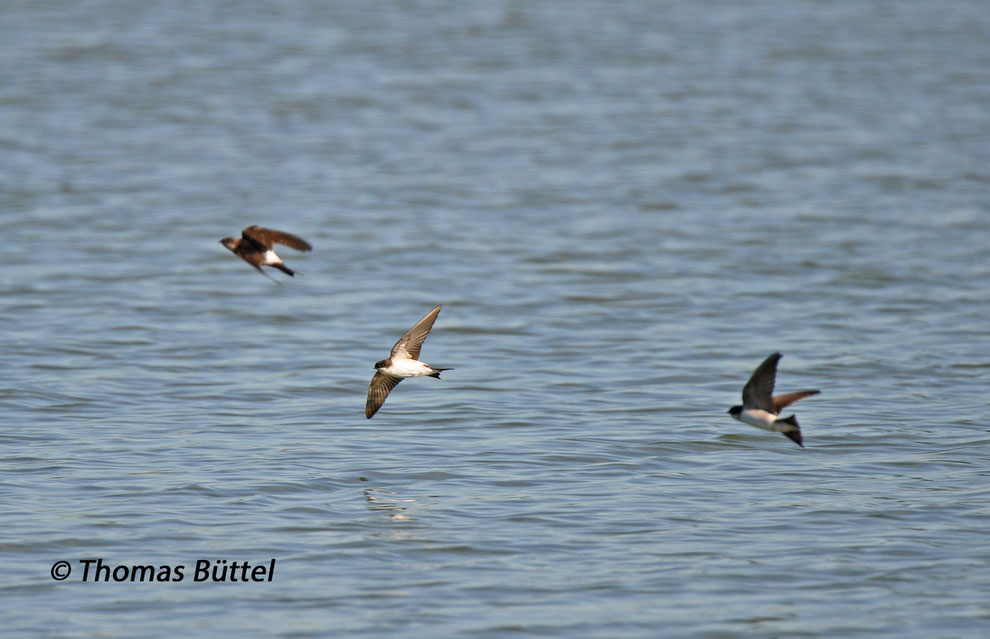 Today I've furthermore made a detour to the Hochreinsee, which quickly turned out to be a great idea. Shortly after I've reached the observation platform, I spotted a large dark bird soaring over me. It was an adult Black Stork, which was about to land nearby. However it didn't take long until the local Yellow-legged Gulls detected the intruder and drove it away. The next nice bird to come was a male Honey Buzzard that gained height over me. In the meantime one of the local Marsh Harriers explored the area and scared the waterfowl resting on the sandbanks. Among these there were already two Great White Herons, which will reach their maximum in the winter.
So, all in all it have been some exciting birding days, which compensated the long birdless time before.