After the rainy weekend it was a benefit to get out birding again. For today I had ambitiously planned to arrive at sunrise at the Teichwiesen of Stressenhausen, an interesting wetland area in South Thuringia (approximately an one-hour-drive from Bamberg away). Although it didn't worked exactly, I was greeted by perfect morning light in Stressenhausen. The navigation on site is rather simple: There is a signposted car park for the nature reserve at the southern edge of the village, from where a path leads you straight to an observation tower with information panels.
The Teichwiesen are in fact extensively used meadows, which have become so rare in Germany over the last decades. Therefore it is an excellent site for species like Snipe, Whinchat or Meadow Pipit. I spent a whole hour in the area and spotted a good mixture of birds, the highlights being Black Stork, Garganey and Greenshank. The only weird thing is that the last 100 meter you have to cross the pasture, which is enclosed by an electric fence. However, in practice it was rather simple, as there was an open gate.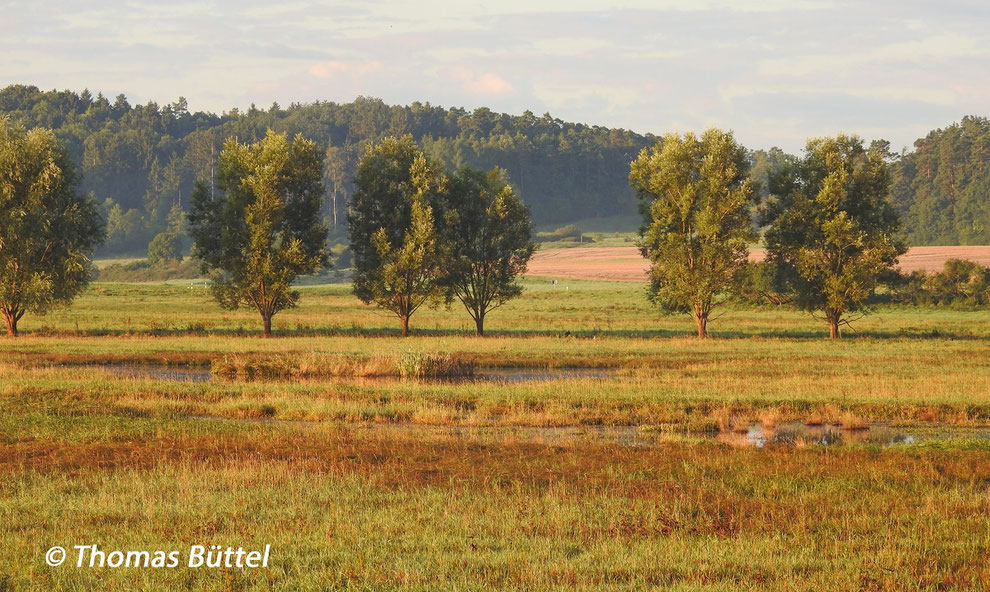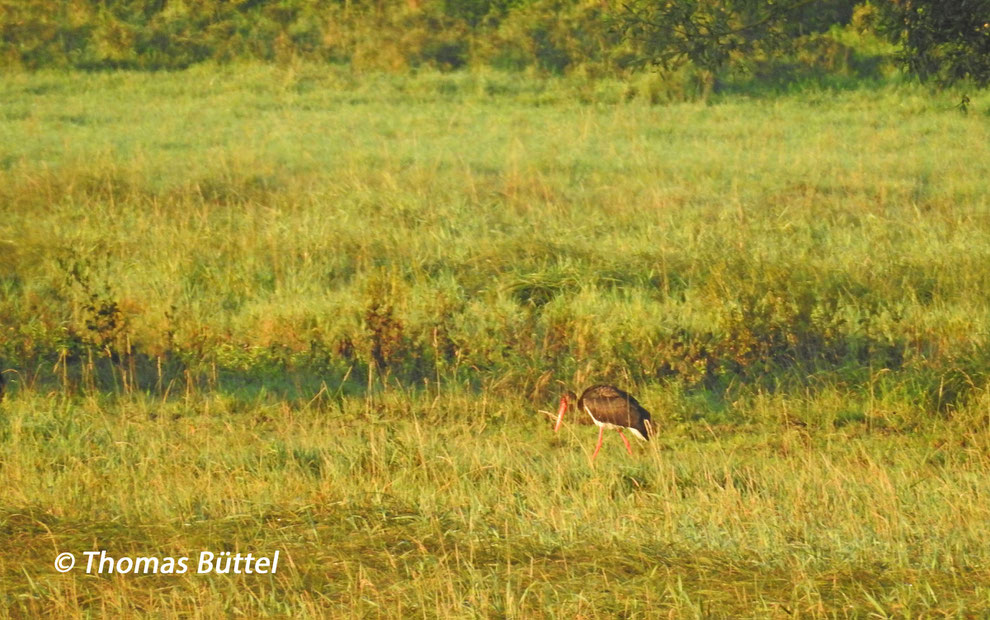 Originally, I had planned to make some stops on my way back along the valley of the Main. Yet on my first detour it turned out that it has rained too much on the weekend. Therefore there aren't any sandbanks on the quarry ponds left, which are the only resting habitats for waders in the german inland. So the drive back was rather short with just a single hotspot remaining on the tour, the Abtissensee near Hallstadt. The small pond immediately next to the motorway junction of Bamberg is generally good for dabbling ducks and herons. Today I found altogether 13 Garganeys, which is a very high number regarding the size of the site. Furthermore I was astonished to find a hide at the shore! It's just an ordinary construction without roof, but it does its job.